Meet our Speakers
The conference theme, "E-CART (End-time, Christ's Application for Restoration and Transformation)," aims to emphasize preparation, practical application of the kind of preparation we have to do as medical professionals/missionaries, and preparing people to stand true to God during the investigative judgment.
An E-Cart is a mobile cart or trolley, often referred to as a crash cart, and is a key component in life-saving care, housing emergency supplies and equipment for the dying patient. Clearly, we are living in unprecedented times and the past three years have revealed to us the eschatological implications of our present-day realities. Without a doubt, this is a world dying and in need of intensive and emergent care, but we are not left without hope. And just like in the days of Noah where a vessel was ordained for the world-wide crisis, we too have instructions for our vessel in these last days of earth's history.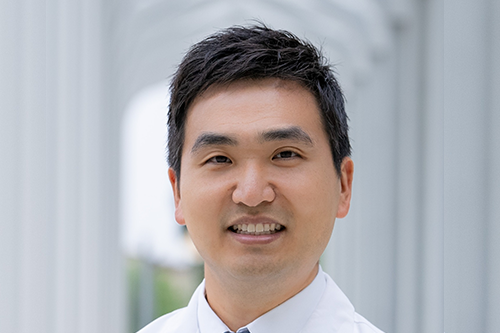 Dr. John Shin
President, AMEN USA
Dr. John Shin graduated from Loma Linda University School of Medicine then completed his Internal Medicine residency and Hematology/Oncology fellowship at Mayo Clinic in Rochester, MN. He also completed an advanced fellowship in cancer immunotherapy at the National Cancer Institute in Bethesda, MD. Dr. Shin currently works as a Medical Oncologist at Loma Linda University and has a burden to share Christ with cancer patients.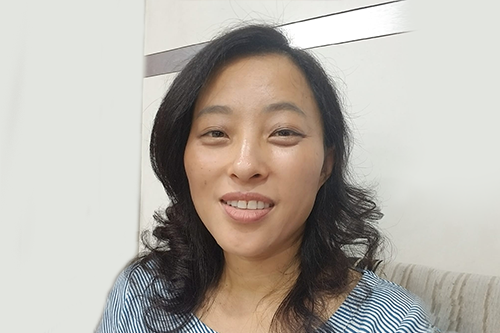 Joy Cho
Director, The Maker Heals
Called to full-time mission work 2013, Joy has been blessed to serve in the leprosy colonies in China, Japan, and Korea and then to groups around the world with The Maker Heals, a practical, life-changing program that brings spiritual revival and physical and mental healing through the simplicity of the application of God's principles. She has continued The Maker Heals program in conjunction with Eastward Missions in Australia and is blessed to witness the consistent faithfulness of God!
Narlon Edwards
Director, Redriver Outpost
Ministry for Narlon Edwards began with his involvement in urban evangelism to the metropolitan cities of New York in the late 90's, then in Atlanta. Over the years, he has gained a wealth of experience in Bible work, medical missionary work, literature evangelism, and church planting and growth. His passion for revival and reformation has led many to a deeper understanding of God's way of life. He is especially burdened for the youth and has taken an active part in youth ministry and mentorship, leading many to Christ.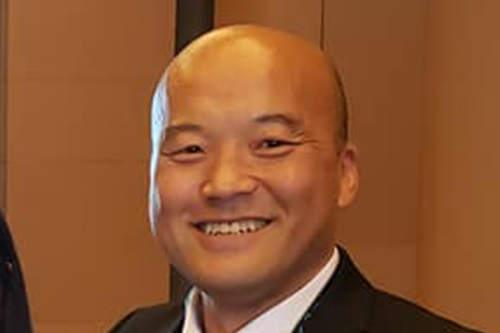 Steve Chang
Board Member, AMEN USA
Steve Chang was raised in a Buddhist home. He learned of God at an early age but found the truth while attending Pacific Union College. He has been in private practice in Monterey, CA for the past 24 years. Dr. Chang also works for Holland America Crusieline as their Dental Director. He has a passion for ministry and serves on the ASAP and ARME boards. God has enabled him to lead teams serving on all 7 continents and over 100 countries. Chang is passionate about sharing the good news, teaching, and going on mission trips with his family of six.
Erica Nedley
Manager, Nedley Health
Erica Nedley has been a vegan cook since 1986. After graduating with a degree in Physical Therapy from Loma Linda University, she traveled nationally and internationally with her husband, Neil Nedley M.D., to his numerous speaking engagements. Dr. Nedley, an Internal Medicine specialist, shared in-depth information on health, nutrition, and mental performance with a variety of audiences, and Erica offered cooking classes based on the scientific data revealed in Dr. Nedley's research.
Dr. Neil Nedley
President, Weimar Institute
Dr. Nedley is President of Weimar Institute of Health and Education that runs a residential lifestyle center, academy, and college in the beautiful foothills of the Sierra Mountains outside Sacramento, California. He is the owner of the Nedley Clinic in Ardmore, Oklahoma, an Internal Medicine practice. Neil Nedley, M.D., is a full-time practicing physician in Internal Medicine with emphasis in Gastroenterology, Mental Health, Lifestyle Medicine, and the difficult-to-diagnose patient. He has provided continuing medical education courses to physicians and health professionals around the world.